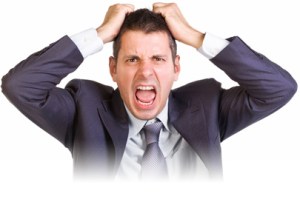 IRS Commissioner John Koskinen recently suggested that the 2015 tax filing season could be misery for taxpayers and IRS employees alike. Between extensive wait times to speak to a representative, implemented laws that have not yet been reflected in the tax code and congressional gridlock, this may be the worst tax season on record.
"The filing season is going to be the worst filing season since I've been the National Taxpayer Advocate [in 2001]…" said National Taxpayer advocated Nina Olson. "…I'd love to be proved wrong, but I think it will rival the 1985 filing season when returns disappeared."
The major obstacles for this year are as follows:
The IRS budget has been slashed. While the House has tried to reduce the budget, the Senate has proposed to increase the budget by $240 Million. Even in the slim chance that it passes, that increase would still amount to a 7% decrease to the IRS' 2010 budget.
Multiple laws congress has passed, the IRS has yet to implement into its systems. The Affordable Care Act (ACA), The Foreign Account Tax Compliance Act (FACTA) and other laws require information from health care providers and other agencies in order to process tax returns correctly…and that is before the antiquated computer systems of the IRS have to be updated
The uncertainty surrounding "Tax Extenders"; multiple tax laws that either need to be extended, adjusted and/or replaced. There are currently over 50 of them. If these laws are not addressed before December, the tax season itself could be delayed
Until all these issues are resolved, you can expect extra long waits and dropped calls at the IRS like last year when nearly half of the phone calls to the IRS went unanswered.
With all this uncertainty, if there was ever year to have the help of a qualified tax professional, this is it. Contact R&G Brenner today to find out how we can help you. "Saving you time and money is what we're all about".
Source: Forbes